In my continued efforts to make summer last forever, today's fashion post is all about one of my favorite skirts, in the most summery of colors (is summery a word? it is now).
A coral maxi.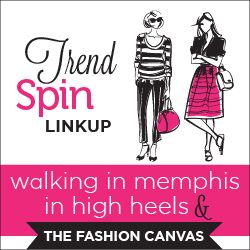 After our brutal winter, I had this insatiable desire to purchase all the things, in all the bright colors. I spotted this gorgeous maxi skirt on J.Crew Factory, but tragically, they were out of my size. That day, I made a promise to myself that if they ever restocked the skirt, I would buy it, no questions asked.
You can obviously see what happened.
I've been obsessed with this skirt all summer. The color was perfect, and it didn't require much else–just a basic tee and a few pieces of jewelry.
The great thing about maxi skirts is they are the perfect thing to wear when you still want to look cute and somewhat dressy, but you don't want to shave your legs. Amiright or amiright?!?
I really lucked out with this skirt–I sometimes have to get maxi dresses hemmed, but this was clearly the perfect length (for reference, I'm 5'2 and the skirt is an xs).
Also, when wearing a maxi skirt, it is appropriate to pose next to a platter of cupcakes. Don't forget to consume the cupcakes afterwards.
Readers, fall is slowly creeping in. Today, I made chili for dinner. CHILI. I know I can't stop it, but I sure will miss the warmer weather once things really start to get cold. Maybe as winter sets in, I'll take my coral maxi out of the closet. I'll hope to myself that if I start at it long enough, summer will come round again.
Or, I'll eat my feelings and deal with it. Something like that.

All Love,