Hello, my dear, wonderful readers! I'm currently traveling to the beautiful town of Blacksburg for a work conference, so I obvi wrote this post in advance. If the weather has gone as predicted, we've got another miserable week of winter in front of us, which is positively devastating after the dreamy weather we had over the weekend.
Despite the snow in our forecast, I am getting absolutely antsy waiting for the arrival of spring. This happens every year for me, and it gets triggered when we have a spot of warm weather in February. In addition to an impulsive need to pack away all sweaters and traipse about in shorts, I also feel an impulsive need to shop–color you shocked, amiright??
Every change of season makes me feel compelled to shop. Obviously, new weather patterns call for new clothes, shoes and accessories! Since we're making our way to a little festival known as Mardi Gras this weekend, I'm holding off on splurging on any new items, but a girl can dream!
1 & 2 // Once March sets in, it feels completely unnecessary to bundle up in your heaviest, winter coat. I love these two lightweight options from Nordstrom and Anthro. Not only are they super cute, but they're also versatile enough to go with anything.
3 // Sometimes, it's just not warm enough in the spring to wear your cutest, sleeveless dress. That's why I love this tunic from Anthro–it will keep you warm, but you can pair it with some bright accessories so you don't look so dark and gloomy. Not to mention, I am in love with the lace detail at the bottom.
4 // My Sperry's are starting to look a little rough around the edges, so it might be time for a new pair. This year, I might be a little edgy and get a pair like this one from Nordstrom, with a fun, animal print.
5 // This Vince Camuto dress screams "SUMMER" to me, and that's why I want it so badly. In my mind, it seems logical that if I buy a summer dress, then boom! Summer has arrive, just like that.
6 // Hello, pink polka dots! J.Crew, you never fail to have a billion things on your site I want to buy. (Also love this option, which I may or may not have bought this past weekend.)
7 // I've said it before and I'll say it again–these Tory Burch sunglasses really need to make their way into my closet.
8 // Does Kate Spade anything really require an explanation?
9 // A change of season means it's time to change the wreath. I thought about buying us one of those fancy, custom made ones from Etsy, but sensible heads prevailed when I spotted this more affordable option from Target.
What are you feeling the need to buy, as the seasons change? Let's go shopping and make bad decisions together!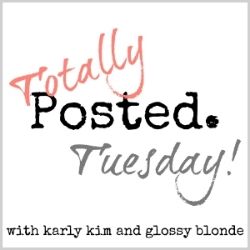 All Love,