Let me tell you a story.
This one time (two weeks ago), I put myself on a spending freeze. I said, "Katie, you were livin' high on the hog over Christmas break, it's time for you to slow down your spending."
My self-imposed spending exile has gone really well–as long as you don't count the two DVDs, two skirts, necklace, shirt, and pair of shoes I've bought during the exile (and I also decided that Christmas decorations on clearance don't count).
I'm not ready to give up! I will keep on picking myself back up and dusting myself off, no matter how many times I fail. However, I've still got that itch. I will keep on wanting to shop, even when I can't, but in the meantime I will do my best to just dream about the following things, and not throw away any money I've saved on my retail therapy freeze.
1 &2: Longchamp luggage–a girl can dream, right?
3: I've got the perfect spot in my dining room just waiting for a bar cart.
4: I have a perfume problem that just keeps on growing. It was a mistake testing out the new Tory Burch fragrance, because now my purse smells like it and it just makes me want it all the more.
5: I've been wanting a new wallet for a while, and this size is exactly what I've been looking for.
6: I can't tell you enough how much I love Hue leggings. A pair in denim would just make my collection complete!
7: Meet Charles Street, the newest handbag collection from Kate Spade. Yes, please.
8: I need a new pair of sunglasses like I need a hole in my head, but really, don't you just love the classic tortoiseshell look? And apparently, I'm all about Tory Burch this month.
9 & 10: Not only do I love the style of this handbag and wallet from Marc by Marc Jacobs, but it also comes in Hokie colors. I think these two last items are my destiny.
What do you have on your wishlist? Did you also force yourself into a spending freeze after the holidays?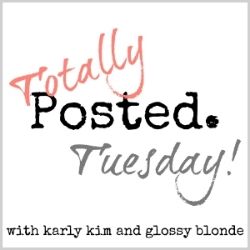 All love,